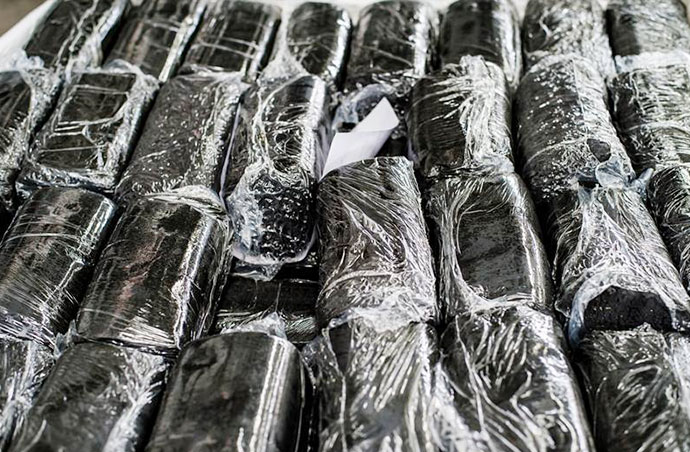 Taphole Clay
WHO WE ARE :
We not only provide the best service to World Top 500 Enterprises , also to YOU .
We can accept the Payment Term : LC 120 DAYS , D/P 90 DAYS, D/A-O/A 60 DAYS .
We have more 100 items Chinese National Patents .
Our Lab is Hennan province Refractory Engineering T&R Center
Our Tech Team include : PROFESSOR , DOCTORAL SUPERVISOR , SENIOR ENGINEER, EXPERT.
Our Project Team have rich experience for international Refractory Turn-Key Project .
We are not only to supply refractory products to YOU , We also want to share the KEY TECH with YOU.
Product Description:
The artillery mud used for plugging the iron outlets plays an irreplaceable role in ensuring the stable and high production of blast furnaces, improving the operation intensity and environment of furnaces, and prolonging the service life of blast furnaces. has developed water cannon mud, water-free gun mud and environment-friendly gun mud according to different furnace capacity, operating habits and technical requirements. The company's artillery mud has the characteristics of good filling, easy opening, improved furnace environment, stable iron mouth, and so on, which ensures the high output of the blast furnace forward and reduces the intensity of the operation before the furnace.
Features:
Well-filled, easy to open, improve the furnace environment, stabilize the iron mouth
Advantages of using environmental binders:
The harmful substances in the tap hole clay are mainly derived from binders. The key to reducing the emission of harmful substances in gunk clay is to control the content of benzopyrene in the binder. The content of benzo(a)pyrene in the environmentally friendly composite binder is One-tenth of the content of benzopyrene in common tar, so the use of environmental binder preparation of gunk is a hot spot for research and application of gunnery at home and abroad, environmental binder residual carbon in 36%, can replace tar and asphalt at the same time.
| | | |
| --- | --- | --- |
| ITEM | HD-WSPN1 | HD-WSPN2 |
| Al2O3           (%) | 15~30 | 30~45 |
| SiC+C     (%) | 18~30 | 20~35 |
| BD (g/cm3) | 1.5~1.8 | 18~2.1 |
Get In Touch
Send on email.all fields width on * are required. Please enter your question and contact information.we will get back to you as soon as possible!.