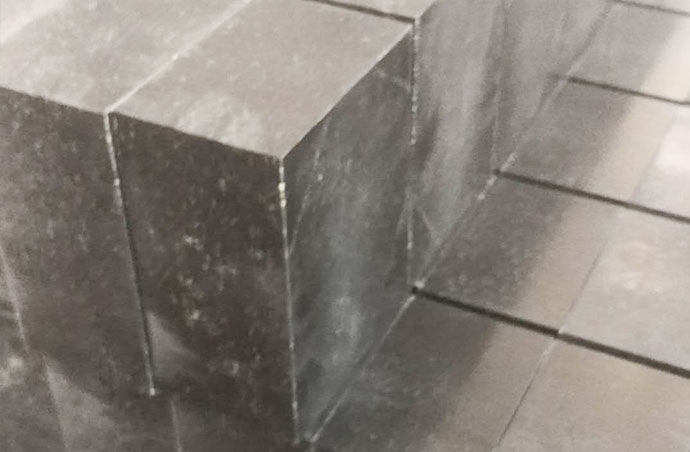 Ladle MGO–Cabbon Brick
WHO WE ARE :
We not only provide the best service to World Top 500 Enterprises , also to YOU .
We can accept the Payment Term : LC 120 DAYS , D/P 90 DAYS, D/A-O/A 60 DAYS .
We have more 100 items Chinese National Patents .
Our Lab is Hennan province Refractory Engineering T&R Center
Our Tech Team include : PROFESSOR , DOCTORAL SUPERVISOR , SENIOR ENGINEER, EXPERT.
Our Project Team have rich experience for international Refractory Turn-Key Project .
We are not only to supply refractory products to YOU , We also want to share the KEY TECH with YOU.
Technical instructions
 MAIN COOPERATION PARTNER:
主要合作伙伴
中冶长天国际工程有限公司
ZHONGYE CHANGTIAN INTERNATIONAL ENGINEERING CO., LTD
中冶北方工程技术有限公司
NORTHERN ENGINEERING & TECHNOLOGY CORPORATION . MCC
首钢设计院
BEIJING SHOUGANG INTERNATIONAL ENGINEERING TECHNOLOGY CO ., LTD
新兴际华集团(原新兴铸管)
XINXING CATHAY INTERNATIONAL GROUP
山东瑞拓设计院
SHANGDONG RUITUO PELLETING ENGINEERING & TECHNOLOGY CO ., LTD
山东冶金设计院
SHANDONG PROVICE METALLURGICAL ENGINEERING CO ., LTD
中钢集团
SINOSTEEL GROUP
中国五矿集团
CHINA MINMETALS CORPORATION
Magnesia carbon brick with high melting point of alkaline oxide, magnesium oxide (melting point 2800 ℃) and hard to slag invasion of high melting point carbon materials as raw materials, all kinds of oxide additives.Carbon composite refractory materials with carbon binding agent.
With high purity magnesia powder, carbon materials (including graphite) and tar pitch or resin as raw material, after heat ingredients, mixing, molding, then through above 300 ℃ or 1000 ℃ calcination.
In order to inhibit the oxidation of carbon in bricks, it is often added with aluminum, silicon, magnesium and other metals or boron nitride, and the amount is not more than 5%.
APPLICATION FOR EAF, LADLE, CONVERTER
It is mainly used in furnace lining of steelmaking oxidation converter, outlet of steel outlet, hot spot of high power electric furnace wall, lining of furnace outer furnace and steel drum slag line.
ADVANTAGE
It has excellent slag resistance, slag penetration, thermal shock stability and thermal conductivity.
Technical Parameters
Item

MGO C Brick

AL2O3 – MGO – C  Brick

MT-10A

MT-14A

MT-16A

AMC -6ª

 AMC -8A

MgO(%)≥

80

76

72

84

72

C(%)≥

10

14

16

6

8

AP(%)≤

4.0

3.5

3

10

10

BD (g/cm3)

2.9

2.85

2.8

2.9

2.85

CCS(Mpa)≥

40

35

35

40

40

ST

YB/T4074-1991

YB/T4074-1991
Get In Touch
Send on email.all fields width on * are required. Please enter your question and contact information.we will get back to you as soon as possible!.